WE'VE MOVED!!
Update your filofax. We've moved to Wordpress. Please up date your feeds etc… to make sure you stay up to date. Find us now at www.filmknights.com.  Goodbye tumblr, it's been great. x
FILM 17
. MILLER'S CROSSING - REVIEW 01 I don't know, I think I may have gone into this with the completely wrong mindset and maybe wanting White Russian's, cattle guns or a even a young Nicolas Cage, which granted, I was never going to get. It may have 90% rating on Rotten Tomatoes. But this film failed at the box office back in the 90s, bringing in less than half of its original...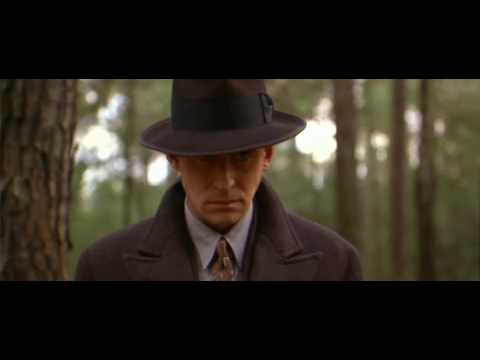 FILM 16
. DRIVE ANGRY 3D - REVIEW 01 This is one of the best 3D films I have ever seen. Granted I have only actually seen probably 2 others, this to me is what 3D cinema was made for. Grab a bunch of mates, a load of beer, head over the the biggest 3D cinema screen showing this gem and you will not come out disappointed. Why would you, when you have a 3D Nicholas Cage swigging from a bottle of whiskey...
FILM 14
. DIE HARD - REVIEW 02 Fair play to John McClane: he made it out, albeit with a satisfyingly high body count. But why oh why didn't he take any of the dead guys' shoes? Excruciating fun. BEN JENKINS
FILM 13
. GREMLINS - REVIEW 02 Given that the gremlins threw possibly the best Christmas party I've ever seen, I don't know if I really want to go with this angle. Anyway here it is: best 5 methods of killing a gremlin: 5: Electrocute it 4: Blow it up 3: Melt it 2: Microwave it 1: Blend it Moral? Kitchen-based deaths are best. BEN JENKINS
FILM 14
. DIE HARD - REVIEW 01 There is not much that needs to be said, DIE HARD is a classic bit of action packed cinema. FACT. Seeing it at the cinema after Gremlins was like a cinematic wet dream. YIPPIE KI-AY MOTHERFUCKER! RATING - 4.5/5 GORDON ARMSTRONG
FILM 13
. GREMLINS - REVIEW 01 Fantastically dark, festive fur ball filled fun for all the family. Gremlins is a classic. One which I doubt I will ever get tired of seeing, especially when being shown as part of a double bill with another 80s gem Die Hard; at one of my favourite independent cinemas in town; just 5 days before Christmas.  RATING - 4/5 GORDON ARMSTRONG
FILM 15
. BLACK SWAN - REVIEW 02 After managing to avoid the Golden Globe, BAFTA and Oscar hoo-haa surrounding Black Swan, I must say that Natalie Portman has certainly grown up from the little girl we were introduced to back in Lu Besson's Leon. Anyway, this sexually covered foot pounding ballet psycho freakout melodrama is worth a peek. For me its time to book tickets to the ballet. RATING - 4/5 ...
FILM 15
. BLACK SWAN - REVIEW 01 Looking back over Aronofsky's career I can see a recurring theme, destruction of one's body in the pursuit of something you love: truth ("Pi"), narcotics ("Requiem for a Dream"), adulation ("The Wrestler") and perfection ("Black Swan"). The parallels to "The Wrestler" are strongest with the director walking a tight rope between respect and gratuity as he shows both the...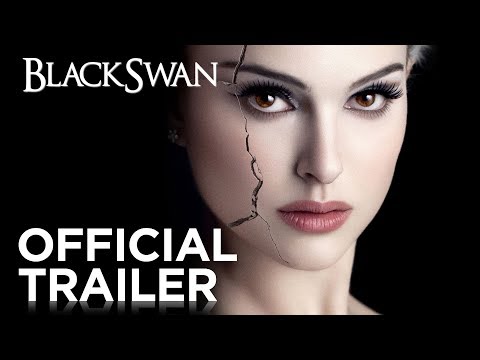 FILM 12
. THE WRONG MAN - REVIEW 02 Not one of my favorite Hitchcock films, but granted I was partly distracted folding and stapling 100 copies of the first FILM KNIGHTS ZINE which will be available to snap up pretty cheaply online very soon. Anyway, based on actual events, THE WRONG MAN is a good stab at a crime noir drama, worth a watch if Santa delivered you an Alfred Hitchcock box set for...
FILM 11
. EXIT THROUGH THE GIFT SHOP - REVIEW 02 Mockumentary or not, there is no denying that Exit Through the Gift Shop is a fun film; worth a watch whether you like Banksy or not. RATING - 3.5/5 GORDON ARMSTRONG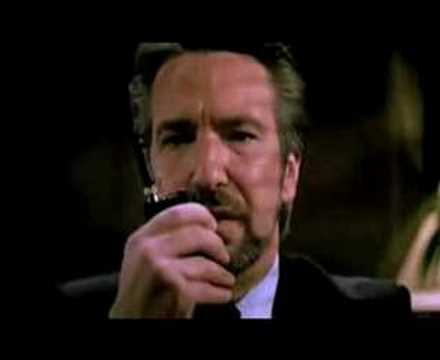 FILM 12
. THE WRONG MAN - REVIEW 01 Unfortunately the FILM KNIGHTS used the time watching this to hurriedly collate and staple Issue 1 of our zine in time for our launch (details on how to get a copy to follow). As such I have to hold my hands up and confess that I did not give this movie the level of scrutiny I would usually hope to. Two things I'd like to say though: firstly the anguish, frustration...
FILM 11
. EXIT THROUGH THE GIFT SHOP  - REVIEW 01 The disdain from Banksy, his entourage and contemporaries for the protagonist's* flourish was palpable. I suppose I can understand the instinct to reject copy cats, and even sympathise with any view that this was somehow theft. However I would have to reject as hypocritical those who rebelled against the modus operandi of the mainstream art world only...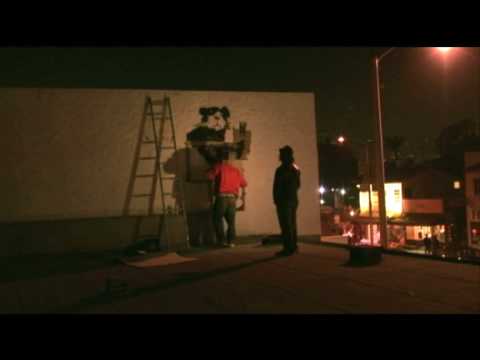 FILM 10
. ZOMBIE DRIFTWOOD - VARIOUS REVIEWS 01. Suck My Zombie Dick - Lee Frangiamore 02. Jenny Glyn has Zombie Aids! - Tyler Williams Green 03. Zombie Gutter Slut - Jenny Glynn 04. "CHRIS .P. BACON - Pia Pannetta 05. I did not expect that. Driftwood bar looked pretty cool. Needed MORE babes - Owen James Hawkins 06. Uughh….. - Vanessa O'Connell 07. Was it a joke that they pronounced Machete -...
FILM 09
. SUPER MARIO BROS. - REVIEW 02 This Bob Hoskins gem of a movie still delivered 17 years on; pulling a sicky from school and watching it on pirate VHS that I nabbed from a kid at schools, who's dodgy merchanic father  either had contacts or a camcorder that he put to darn good use. A fun film for all the family? Well some of the family. More Goombas next time please! RATING - 4/5 GORDON...
FILM 09
. SUPER MARIO BROS. - REVIEW 01 After a summer of begging my dad to take me to this he finally relented and took me to the Clapham Picture House one afternoon. After a second viewing I can see what a traumatic experience this must have been for him. Now I usually like bad spin off kids' movies anyway and there was plenty of memories and to get my nostalgia buds going. But for my father,...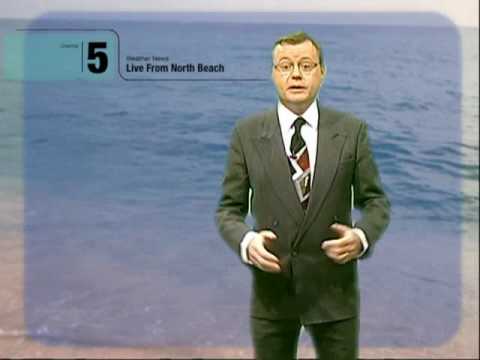 FILM 08
. CODE 46 - REVIEW 02 A sci-fi love story that lacks in both sci-fi and love, a rather interesting failure. RATING - 1.5/5 GORDON ARMSTRONG
FILM 07
. DOOM GENERATION - REVIEW 02 Gregg Araki succeeds in his second installment of his "Teen Apocalypse Trilogy" with The Doom Generation throwing you straight into a bermuda love triangle style relationship that grows between three rather dysfunctional youths drifting at pace across 90s suburban America; creating a cult movie that is brutal, humourous, sexually fuelled with Rose...
FILM 08
. CODE 46 - REVIEW 01 The most interesting thing about this movie for me was the choice of locations. Instead of spending a fortune on new sets they've chosen buildings and areas worldwide that already look ahead of their time, for example the Jubilee Line extension stations. This creates an exciting real world, and I can't wait to see how it dates. The efforts they've made on language...
FILM 07
. DOOM GENERATION - REVIEW 01 I first saw this late at night on Channel 4, back when it was worth watching, but could only hazily remember the shocking ending. While I still squirmed at this, I found the rest an absolute blast. I could write heaps about how much I liked the shoe string sets, the gore, the Ted Theodore Logan doppelganger; but my favourite aspect was the stream of profane but...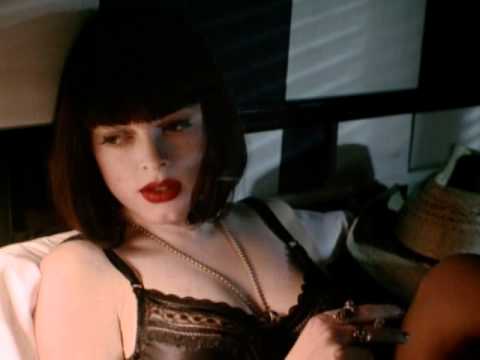 FILM 06
. THE TAQWACORES - REVIEW 02 This was 83 minutes of absolute dribble. Nice idea, Bad execution. RATING - 1/5 GORDON ARMSTRONG
FILM 06
. THE TAQWACORES - REVIEW 01 While "Essential Killing" benefited from the big screen, "The Taqwacores" certainly did not. I would have enjoyed this movie more if I'd been watching at home with friends and been able to talk and joke over the top. It did make me laugh, but this wasn't enough to alleviate the over-earnest plot. It had many of the flaws of "SLC Punk" but in the end was not...
FILM 05
. ESSENTIAL KILLING - REVIEW 02 Vincent Gallo, through a series of faintly unbelievable coincidences, breaks loose from captors in an unknown frozen land with two armies after him, no supplies and unable to communicate. Things look pretty futile to say the least. In a similar manor to movies I'd seen at this festival previously, "Che" parts one and two and "Portrait of the Fighter as a Young...
FILM 05
. ESSENTIAL KILLING - REVIEW 01 This film is simply Vincent Gallo running around a snow covered Eastern European woods playing a Muslim Rambo, with a sour taste of milk in his mouth. Another pint of this please! RATING - 4.5/5 GORDON ARMSTRONG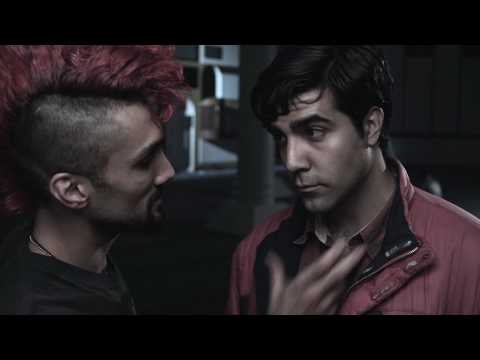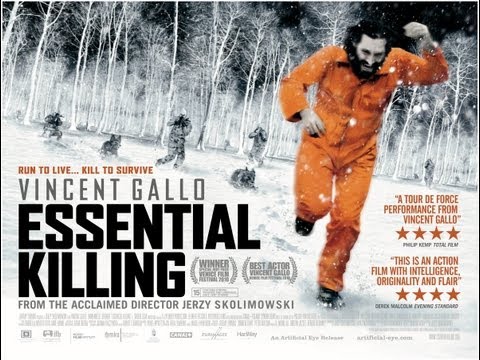 FILM 04
. KILL THE MOONLIGHT - REVIEW 03 There's hardly any reviews online of this gem and good luck with finding a trailer. You truely have to take our word for it but 'KILL THE MOONLIGHT' is one of the best FORGOTTEN 90s Independent GRUNGE movies of all time. Give 'Chance' a chance! RATING - 4/5 GORDON ARMSTRONG
FILM 03
. STREET TRASH - REVIEW 02 Although this film presented me with a game of 'piggy-in-the-middle' with a severed dick between a bunch of homeless bums; hints of necrophilia; plenty of one liners; a cameo from Tony Darrow (The Sopranos); an exploding fat guy and some rather nice camera work, I was kind of left feeling like I wanted more. It dubs itself as 'The Ultimate Melt...
Film 04
. KILL THE MOONLIGHT - REVIEW 02 If I had to sum up 'Kill the Moonlight' in one word, it would almost certainly be 'GRUNGE'. Unfortunately I have to come up with at least 9 other words to fill the minimum requirement for this blog, so I figured I might as well go the whole hog and try and offer something more. I didn't go into this movie with high expectations,...
Film 04
. KILL THE MOONLIGHT - REVIEW 01 This was my favourite movie of Film-Knights so far, and the best film discovery I've made in quite a while. Ethereal voiceovers, sun-drenched shots on cheap stock, deviant humour, grungy outfits, alt-rock, chance meetings, mysticism and pop-culture all compound to prove that "Kill the Moonlight" is the forgotten peer of the likes of "Slacker", "Clerks" and...
FILM 03
. STREET TRASH - REVIEW 01 Misogynist cops, hawkish hookers, indignant doormen, meathead Mafioso*, Vietcong vampires, street punks, schizophrenic 'Nam vets, gangbanging hobos and a low-life liquor store owner that just won't give you credit: these many colourful freaks are Brooklyn's "Street Trash". The vibrancy to be found in much of this movie is down to director Jimmy Muro's dynamic...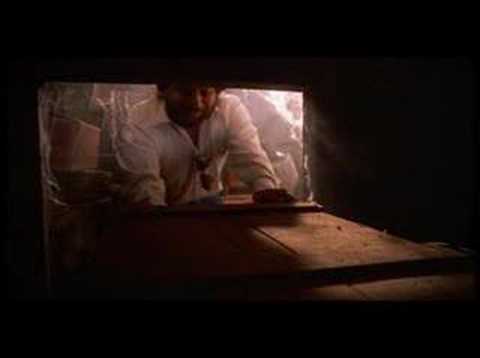 FILM 02
. SHOOTING ROBERT KING - REVIEW 03  King is an amazing photographer but this film is definitely missing something. Not quite LiveLeak: The Movie, which is what I was expecting when I heard we were going to watch a war documentary. My drawing is a fashion illustrator's take on a dismembered head. RATING - 2/5 DEBORAH JAMESON (GUEST KNIGHT)
FILM 02
. SHOOTING ROBERT KING - REVIEW 02 From eating bread and soup with homeless kids in Bosnia; to strip clubs in Chechnya; to soldiers burning their own shit (literally) in Iraq and showcasing some pretty darn hard hitting scenes from the front line of these war torn countries; with a small room, 15 bananas, a Russian woman and a polaroid camera thrown into the mix, interspliced with scenes of...
FILM 02
. SHOOTING ROBERT KING - REVIEW 01 Before watching this film I had no doubt that war photography was a noble profession, but the only regard King and his associates showed in the face of immense human suffering was for themselves and for the shot. Perhaps this is what is needed to produce the goods but the at times cavalier, at times pedestrian attitude to their careers was all too similar to...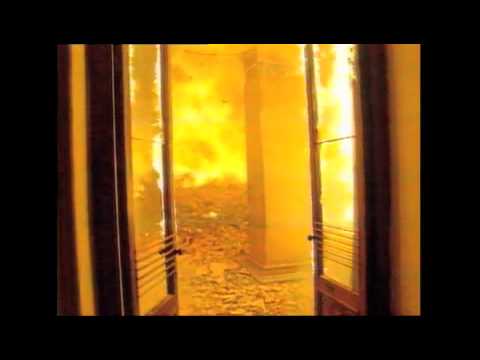 FILM 01
. BURNING BRIGHT - REVIEW 03  It should have been called tiger in a house, and there should have been more norks. RATING - 2/5 BOBBY SHOEBOTHAM (GUEST KNIGHT)
FILM 01
. BURNING BRIGHT - REVIEW 02 All this film left me wanting to know was what else the mighty Meat Loaf might have sold on the side of an American highway. Oh, and if I personally could keep a tiger at bay when trapped together in a house with an autistic kid screaming down my ear. RATING - 2/5 GORDON ARMSTRONG