FILM-KNIGHTS
Oct 18
FILM 02
.
SHOOTING ROBERT KING - REVIEW 02
From eating bread and soup with homeless kids in Bosnia; to strip clubs in Chechnya; to soldiers burning their own shit (literally) in Iraq and showcasing some pretty darn hard hitting scenes from the front line of these war torn countries; with a small room, 15 bananas, a Russian woman and a polaroid camera thrown into the mix, interspliced with scenes of reflection and unsuccessful hunting in a Tenasesse woods; 'SHOOTING ROBERT KING' was a 79 minute insight into the weird world of photo journalism and the impact of war upon this likeable character that is Robert King.
'SHOOTING ROBERT KING' may well be the best war documentary I've ever seen (as Nick Broomfield has also dubbed it) but then again I can't recall too many war documentaries since GCSE History.
RATING - 3/5
GORDON ARMSTRONG
Oct 17
FILM 02
.
SHOOTING ROBERT KING - REVIEW 01
Before watching this film I had no doubt that war photography was a noble profession, but the only regard King and his associates showed in the face of immense human suffering was for themselves and for the shot. Perhaps this is what is needed to produce the goods but the at times cavalier, at times pedestrian attitude to their careers was all too similar to graduates trying to make it in everyday battlefields for my tastes. A deficiency of the film was a failure to fully explore what drives these people to risk their lives.
This was a film about three journalists by three journalists. Their control over content meant that although what we see is grotty, the reality is grottier still. A desire to present themselves as archetypal old-school professionals might explain the misguided numb-nut tendencies, but I don't think it forgives.
The scenes with King today add nothing, but the entirety of the footage on location, spanning 15 years of warfare, was fascinating and should be watched by anyone with even a passing interest in the unglamorous reality of the "conflict travel photography" industry. But first a word of warning: the pictures in "Shooting Robert King" are far more gruesome than the ones in your paper this morning.
RATING - 3/5
BEN JENKINS
Oct 14
[video]
Oct 13
FILM 01
.
BURNING BRIGHT - REVIEW 03 
It should have been called tiger in a house, and there should have been more norks.
RATING - 2/5
BOBBY SHOEBOTHAM (GUEST KNIGHT)

Oct 12
FILM 01
.
BURNING BRIGHT - REVIEW 02
All this film left me wanting to know was what else the mighty Meat Loaf might have sold on the side of an American highway. Oh, and if I personally could keep a tiger at bay when trapped together in a house with an autistic kid screaming down my ear.
RATING - 2/5
GORDON ARMSTRONG

Oct 11
FILM 01
.
BURNING BRIGHT - REVIEW 01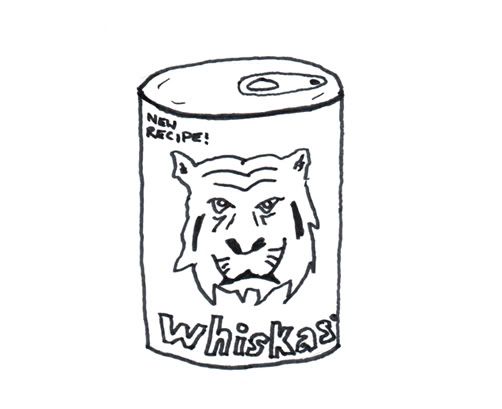 "Tiger in a House" is on paper a sure fire winner but in reality doesn't quite match other b -movie hits, such as "Jackson on a Plane" or "Piranha 3D". Granted the lead actors don't match the star fire power of the above, but they also didn't have the one line ammunition that should, in a movie like this, write itself. As it was I wasn't too fussed about whether they turned into Whiskers or not. Not that there was much danger of that: a tiger who can't break though some lattice work is not one to be feared, even if a squandered Meat Loaf says so. Although there were one or two hairy moments I enjoyed I couldn't help thinking that the film makers should have spent less time developing the redundant benefit fraud sub plot and more time watching the "Home Alone" and "Halloween" movies to see how this sort of thing is done properly.
RATING - 2/5
BEN JENKINS
Oct 10
[video]
THE RULES
.
1. FILM-KNIGHTS will take place at least 2 times a month if not more.
2. FILM-KNIGHTS must be attended by founding Knights Gordon Armstrong and Ben Jenkins. Guests welcome.
3. Films will be chosen by the founders of FILM-KNIGHTS, suggestions welcome.
4. Each film must be connected to the previous film in some way, this connection can be either obscure or incredibly obvious.
5. Reviews must be a minimum of 10 words and include a black & white illustration. All attendees of FILM-KNIGHTS must submit a review.